Gently supporting you on your next step forward in life
"Are you at a crossroads? Do you need help with a big decision and your next step forward? Or simply feeling fed up and stuck in life? I can help you to clear your energy field so the way forward emerges with clarity and self-compassion."
My holistic practice
My name is Therese Ryan. I've been interested in holistic healing since I was a teenager. I've worked in this field since I was in my early twenties. Nowadays I divide my time between Dublin and Ibiza where I work with clients.
I utilise many holistic treatments in my sessions, (see my services below), but currently, I specialise in sound healing. I have a collection of high-quality Tibetan singing bowls that I use in my therapy sessions.
The power of sound
The power of sound has an amazing ability to heal your body, relax your mind and expand your consciousness. When your body and mind are not in tune you are prone to stress, disease, discomfort and emotional dysregulation. My healing sessions can bring focus and tranquillity into your everyday life, harmonising your body and mind.
My singing bowls produce healing vibrations that you can both feel and hear. The waves encourage your brain to enter a theta state, (this occurs naturally during REM sleep and is present during hypnosis and deep meditation), while the sense of the vibration relaxes your body.
Immerse yourself in a sound bath
Sacred Sound harmonises to promote positivity, relaxation and health. Bathing in sound allows us to powerfully resonate with the frequencies that allow us to heal on all levels.
My sessions will greatly improve your physical and mental health promoting improved sleep, lower blood pressure and speedy recovery from trauma and illness.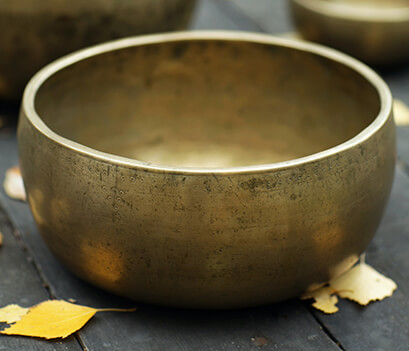 What I can do for you
My mission is to gently support you on your next movements - steering you in how to implement simple steps to leading a more sacred and resonant life with connecting to divine source guidance. I want to inspire you to be brave enough to follow your dreams and cultivate your inner joy.
I can help you bring more balance to your life
Ease:
Anxiety
Stress
Depression
Grief
Sleep Issues
Pain
Increase:
Energy
Confidence
Well-being
Peace
Joy
Health
Talking is the beginning, it is necessary but after a period of time we need to find ways to energetically release our past, our feelings and our emotions which hold us back from moving forward in an emotionally healthy and positive way. Sound healing and Reiki can help us and facilitate us to release these emotional blockages.
My Services
My healing sessions are tailored to your individual needs. Each session includes follow-up support and after-care. They are a combination of the following:
Energy Healing
Kundalini Reiki, Tera Mai Reiki and Pranic Healing sessions.
Mindful Intuitive Coaching
Energetic guidance to help you move forward in life. I offer Mindful, intuitive and energetic coaching.
Emotional Freedom Technique
A form of self-acupressure and self-hypnosis that is taught as a very effective tool which helps with easing anxiety and traumas and facilitates changing of vibration.
Sound Healing
Sound Bath - vibrational Therapy with Tibetan Singing Bowls.
Aromatherapy
Aromatherapy, Therapeutic Massage and advice on oil usage.
Card Readings
Mini Oracle Card readings are included in the 90 and 120 minute healing sessions.
What my clients say
Book a Session
Online sessions
The following time slots are available:
30 mins (€30)
60 mins (€60)
90 mins (€80)
120 mins (€100)
Mini Oracle Card readings are included in the 90 and 120-minute healing sessions.
In-person sessions
For in-person sessions, please email me and we can discuss the time and location that suits you best.
I'm available in Oscailt Integrative Health Centre, Dublin 4 or Ibiza, Spain.